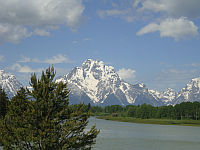 Things I learned: that this was the First national park signed into law by President Grant in 1872 . But most amazingly, it is sitting on a huge inverted volcano! All this steam, and geysers, and bubbling caldrons in the the ground are the volcano giving off energy, and I wouldn't want to be here when it blows!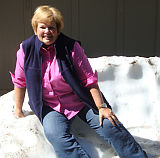 The Tetons were the south entrance of  Yellowstone, the youngest mountain range in this country (how do they tell?) were like teeth biting the sky.
There is snow everywhere, wildflowers covering vast fields of green, and the bluest of skies.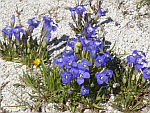 Tags: grand tetons, ulysses s grant, yellowstone national park