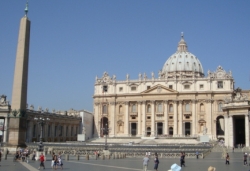 When in Rome… fight traffic, heat and humidity, soccer fans, and take in incredible sights!
Jeane, Kathie, Andy, Lisa, and Steve and I occupied two apartments for several days seeing the Vatican, Sistine Chapel, St. Peter's Basilica, and much much more.  It was quite a contrast from our quiet little Montalcino, but to actually BE there and see so much history and beautiful art.  
Even saw the Pope on Vatican Tv and in person, did a Hop On-Hop off Bus, and alot of walking.  Cool evenings with a glass of wine and people watching.
Then it was seeing Andy and Lisa off to the airport and leaving Kath and J for one day on their own in the Big City before their departure.
We sooooo enjoyed sharing all of this with them!!!!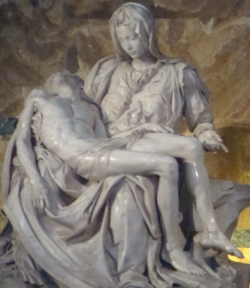 Tags: andy, jeane, kathie, lisa, montalcino, pope, rome, steve, vatican