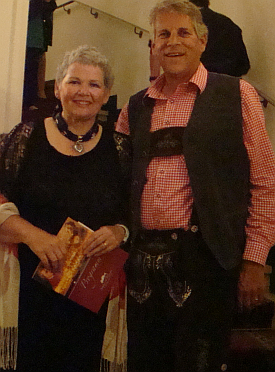 River cruising is wonderful; you unpack once, wonderful food, impecible service, interesting people, fabulous scenery, educational, lots of exercise exploring our stops, many choices on what to do or not to do, and we had good weather on top of it!
We ended in Vienna, where if you chose, you could add on to your trip by a 3 day stay in Vienna with guide, or a 4 day side trip to Prague. We had thought about Prague but then realized the British Open was happening near our England stopover. Decision made…golf here we come.
The last night of our cruise we did get dolled-up and attended a concert of Strauss and Mozart music; home-town boys. A great way to end a GREAT cruise.
Tags: british open, prague, vienna