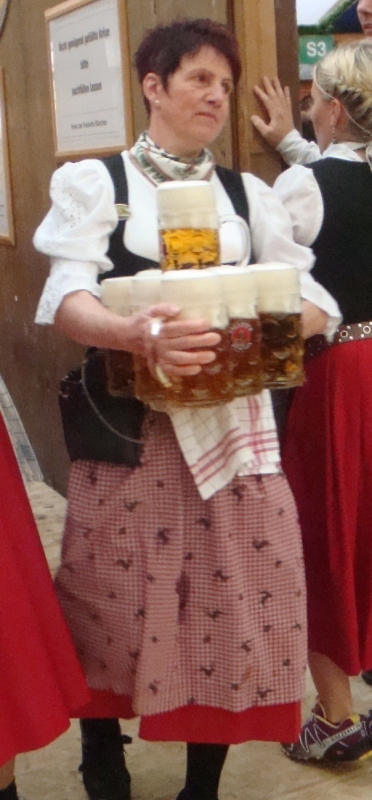 The Oktoberfest is a celebration of a marriage that took place long ago (Hapsburg I believe) and was such a success, that they still celebrate it today.
It begins the third Saturday in Sept. and goes until the first Sunday in October. A mere two weeks for 6 million people to flood into Munich.
They ALL wear their native dress and arrive super early for a beer that can't be served until the Mayor taps the first keg at 11a.m. But you have to do that in order to get a seat in one of the huge beer halls (like 6-10,000 folk in each!)
The waitress' have arms of steel as they carry 10-12 steins at a time, then get back in line to get another batch. The food is brats and sauerkraut and of course PRETZELS.
It takes place on a huge fairgrounds with all the rides and carnival games and carnival food. Everyone mingles, and enjoys the Umpah bands. It was a great time! (no entry fee, just $10 a beer)