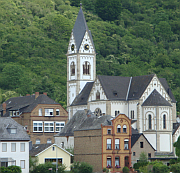 Cologne, Koblenz, and now Rudesheim. Bavarian cities that draw in the river boats and the tourist dollars. But they have such charm.
What enthralled me with the castles is that they were not for protecting the valley and river below, but for pirating the ships that needed to travel the water highway. They demanded tolls, and even stretched chains across the river so no one could pass.
The castles are in all states; some near-rubble, and some active museums or private homes (must have seen two dozen of them yesterday).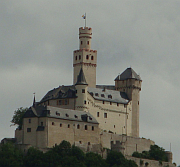 Our cruise line believes in a lot of free time, so I may not be seeing everything I should, but we enjoy the exploring on our own and feeling like that they are our own discoveries!