We are in Garmish, Germany this week staying at an Army complex. It is at the base of the Alps and is something out of a fairy tale. The Marshal Center; European Center for Security Studies is a big part of what goes on here. It is very impressive as they bring in security personnel from countries all over the world to put their heads together and come up with ideas to make this a safer planet. Next week's class will have representatives from 46 different countries.
The U.S. spearheads this and provides the accommodations, teachers, classrooms etc. One of the questions they will be tackling next week is how does a country deal with the issue of a citizen who goes to Syria for 'training' and then wants re-admittance to their own country? They haven't committed a crime…yet. We have met several fine people who work for this outfit and it's people helping people stay safe.
We enjoy being able to take advantage of the military benefits Steve has earned.  We can live  on base (when room is available), shop, eat. Everything is in English and in dollars no matter what country the base  is in. While here, we both got our hair done, enjoyed fellowship at the base chapel, and used the library. We have a suite with maid service, a nearby cafeteria, and bus service just outside the gate.
Security is very tight with guards and spotlights and dogs, so you better have your I.D. ready.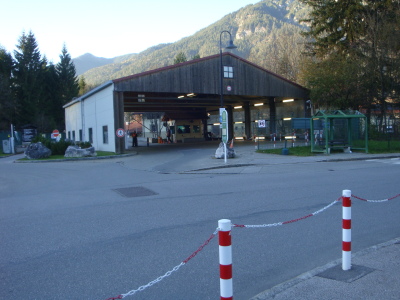 Tags: alps, army, garmish, marshal center