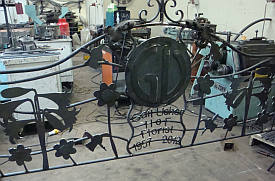 With Gail's untimely death, the brilliant idea of a bench for the town square came about. With donations from town folk, friends, and all who she touched, a design for a unique and touching bench was submitted and is currently being created. It will reside in the niche of the square where Gail could be found several times a day when she needed a quick break.
It's the left corner of the square where she could look back at her shop. This is a view from the shop window and the current bench will be moved.
An unveiling and dedication will take place on Barnoldswick Day on Sept. 8, 2012.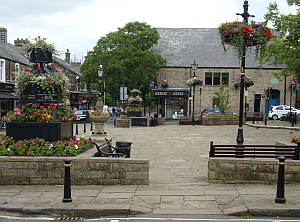 Tags: barnoldswick, gail