We were overwhelmed by our last day in Lilongwe.  The Dedication of our artwork and the appreciation that came our way, as well as saying adieu to the wonderful Jansen family. There are so many emotions tied in with both experiences, they are heartfelt and words just can't do it.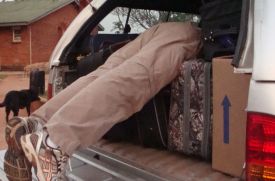 What a wonderful, warm, loving time for Steve and I. We felt welcomed, that we were of some small service, made friends, and made good friends better friends.
We are Zomba bound to relinguish all our luggage's contents (panties, caps, scarves etc) in the villages that have Gogo Grandmother groups in them.
Be safe, dear ones in Lilongwe.  God Bless you as richly as you have blessed us!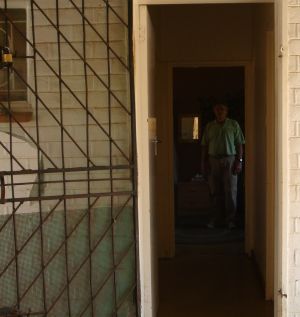 Tags: brenda jansen, gogo grandmothers, lilongwe, painting, steve, zomba