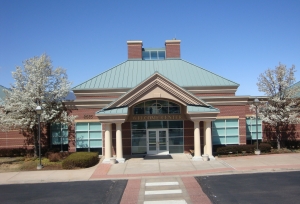 For the third year in a row, we are serving a christian organization that we have financially supported over the years. This time we are in Colorado Springs at Focus on the Family, an organization started by Dr. James Dobson in 1977 and now led by Jim Daly. I raised my kids by the Dobson books: Dare to Disciple, Hide and Seek, and The Strong-Willed Child (and I think they turned out pretty great). Focus remains an awesome resource for parents and is founded on 6 principles:
1. The ultimate purpose of life is to know God through Jesus Christ and beginning with our families, to reach out to the world with love.
2. The institution of marriage is sacred and designed by God.
3. Children are a blessing and are our heritage from God.
4. Human life is sacred.
5. Christians are called on to support the institutions of family, church, and government for the benefit of mankind.
6. God created humans in His image intentionally male and female with unique and complimentary qualities.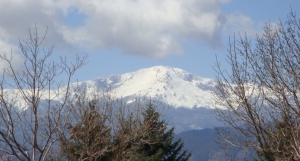 So that is where we stand and we are giving them our time in affirmation of that.  We have met so many delightful people, guests, staff, and fellow volunteers. Easter week we greeted over 6000 guests to the visitors' center. We have worked banquets, Steve is working on data entry for a department, and I am doing decor and fresh flower arrangements for the annual Volunteer Banquet (for which we got an invite).  Pam and Wally Hasbrouck have given us the run of their house (only 5 minutes away) and that enables us to be here for a full month.
Tags: colorado springs, pam hasbrouck, steve, wally hasbrouck