Woke up with some trepidation; have we really bitten off more than we're capable of? And today it starts.
Had appointment with the rector at Canterbury Cathedral after the 8am communion but first we enjoyed a light breakfast at our B&B. Another guest came in wearing a San Diego t-shirt so I engaged him in conversation but he only spoke Spanish. And we conversed and we understood each other! Then we entered the Cathedral grounds on the way to the service at the same time as a gentleman who was American teaching in the area and after a few short sentences came to find out he went to Redlands!
The special Pilgrim prayer and stamp in our compestela and we needed to commence before the day got away from us. A mile into our walk, a young lad passed by with a San Diego ball cap. Later, a mom with kids in the car drew up alongside us and saw we were perplexed on directions. She had her son get out of the car and walk us about a mile to make sure we went the right way as the sign was obscured and we would have been lost again!
There were several other small incidences that told our hearts that God was watching us and He approved!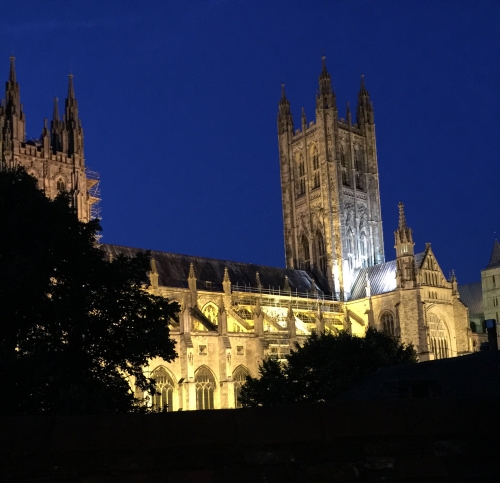 Tags: cantebury, san diego, university of redlands