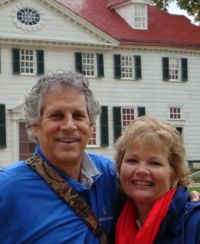 We were so warmly welcomed in Janet's home  and happyt to spend a few days with she and my dad and celebrate his 85th birthday with he, Janet, Aunt Marilyn and lots of cronies.
We particiated in their Friday night get together (karaoke and all) a wonderful homecooked meal at home, and dinner at Outback, guests of Marilyn. I have had the priviledge of seeing Dad 3x in the last year. Maybe with the new baby coming there will be another visit this summer.
Then we headed back to Orlando and the flight home. Five weeks, two Pfizer conventions,  monuments, museums, friends, family, a BIG birthday, Disney, new sights and tastes…..priceless!