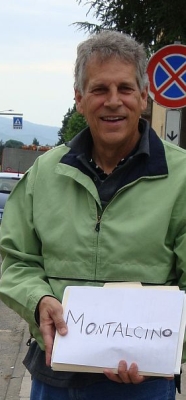 After a couple weeks of touring Italy and laying back with us in Montalcino, KC, Jonathan and Bimbo Carson headed back to the US of A via Pisa.
They were fortunate to rendezvous with Heather and Heinz who came down from Switzerland to visit for a few hours.
Unfortunately for the Wilts, their 7 am flight was canceled, and the rescheduling put them 7 hours later in SD, and picked up by Andy.
When Steve dropped them off in Pisa, He also dropped our rental car off and took a couple trains and even hitchhiked!
Tags: carson, heather, heinz, jonathan, k.c, montalcino, pisa, san diego, steve, wilts