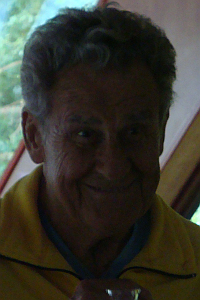 On our travels we always pray that God would show us His GLORY – and it has never failed that scales practically fall from our eyes and we see incredible sights and wonders.  Yesterday I teared up as it hit me like a ton of bricks, that it wasn't the scenery that was the glory, but the people on this cruise!  In our attempt to meet everyone on this ship, we have heard about some amazing lives, and found the world a smaller place.
…but my tale.    
Adolph is a lively elderly gentleman whose son put him in assisted care a few years back when his wife died.  Adolph showed him up by deciding to travel 11 months of the year.  But the real story is that Adolph was a Nazi tank driver in World War II.  One day an officer commandeered his tank and subsequently the tank was blown up. Adolph's dog tags were in the tank so while he became a POW in a Russian Prison Camp, his parents were told he had died in commbat.  Five years after he miraculously survived the experience he showed up on his family's door step!
He's a real hit with the single ladies on the ship and his dashing figure is always on the dance floor.              
I'll try to get a photo soon!