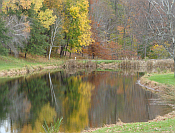 Another beautiful location for higher learning as well as military training.
We were privileged to stay on the hallowed grounds where the great soldiers of the past took their training and became truly legendary. Most of the generals of the Civil War came out of the early Classes of the 1820's, including Robt.E.Lee. 
I was amazed how isolated this location on the Hudson is. Steve did have some angst being Navy (beat Army).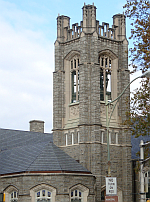 There is some damage from the hurricane, but mostly just blowing the autumn color off the trees.  A few beautiful scenes still lingered.
Tags: army, civil war, hudson river, navy, robert e lee, steve, west point