Just arrived in Goteborg.  Returned the car to Volvo.  Ships out on July 4, and should be in Irvine by your early August. Weather is  fantastic.  At the same hotel we stayed at when we arrived…SAS Radisson.  We Leave Wed. AM.
We have found that familiarity breeds contentment, making a place feel like "Home" seemed to be our comfort zone, while living on the edge was not.  So our many trips to Camp Darby in Pisa, or even the other military bases were even safe zones. Returning to Goteborg and this hotel feels good. But we have done a good job of enjoying everyday as we countdown to take off.  I would not delete a day of it, and we intend to make the most of today and tomorrow (we are headed to the Spain vs Finland soccer game in an hour).
We were to have the car until tomorrow, but the GPS came across some road construction it couldn't understand.  Our 11 minutes to our hotel was 45+ and we were still lost.  At that point, we knew we could find Volvo, and walking would be a lot less stressful the remainder of our time. They went over the car, we signed some papers, and they taxied us into town with no expense to us. They will pick us up and take us to the airport on Wed (I like being taken care of too).
The car will be fine, safe, cleaned and it will give me some time to deal with the used car lot we currently have at home!  I was sad to leave Montalcino, but I am ready to be home, be of help to Debbie Powell and Aaron's wedding this weekend, and get my knees looked at  (and get back in shape).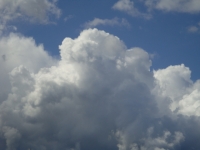 So if I always look at something in the future as a challenge, I don't have to look backward.  Any way , any big event is 3 parts:  planning, happening, and memories.
We are just moving on to part III.
Tags: aaron powell, camp darby, debbie powell, goteborg, gps, irvine, montalcino, pisa