When you think of the sights of Italy your mind probably does not wander to Gollipoli. Martinofranco, or even Lecce. These are the towns of the heel of Italy.
Steve got a chance to dip his toes in the Adriatic and Mediterranean Seas at the same time because this is where they meet. Water as blue as could be and a warm Indian summer day.
This is where Italy and much of Europe goes to vacation, but on this October day, most is closed up and will reopen in May.
We had a lovely seafood lunch with the regional fizzy wine at the one seaside restaurant we could find and called it a good day.
warning:southern italian drivers drive like it's a pinball game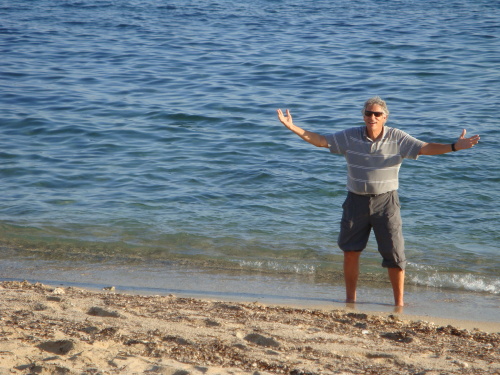 Tags: adriatic sea, gallipoli, lecce, martinofranco, mediterranean sea, steve