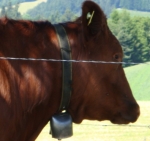 Say "cheeeeeese!"
We found it, in the middle of no where – the Emmental Cheese Factory!  It is a beautiful alpine factory sitting atop a large green pasture and it was quite an education. 
The cows drop off their milk, some enzymes are added, it curdles and it pressed into molds, and aged, and aged.   Bubbles in the curing process seek to escape, and  wa la….swiss cheese (sounds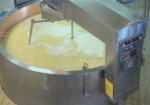 like Steve)!
We are in Garmisch, Germany now.  Tomorrow we visit King Ludwig II's crazy castle (think Disneyland on a mountain peak).
Then on to Salzburg.  Mozart, Sound of Music, struedal and beer? We will find out!
Tags: beer, cheese, disneyland, emmental cheese factory, garmisch, king ludwig, mozart, salzburg, sound of music, steve, struedal