The enormity of Lourdes is still with me several days later. It was magnificent, humble, serene, and frightening all at the same time.
Thousands of people were there from many countries and multitudes were there hoping for a miracle in the healing waters. The quantity of volunteers pushing blue wheels chairs of the seriously ill up to the front mercy gate from the property's hospital to receive the sign of the cross from bowls of holy water was staggering! So many sick people! So much hope.
You can google Lourdes if you don't know the story or watch the movie "Song of Bernadette". But 69 verified healings have happened since 1858 (that are known). Personally my faith is in Jesus Christ as Lord and healer, not in a miraculous spring of water, but what desperation would bring me here? Maybe not for myself, but for my child?
Crowds were lined up filling every kind of potable container possible. People were singing, praying, watching, taking lots of photographs, touching, and holding each other. The multiple sanctuaries were beautiful and worshipful, the acres of parkland so restorative.
I came as a pilgrim not a tourist. Lourdes made me cry.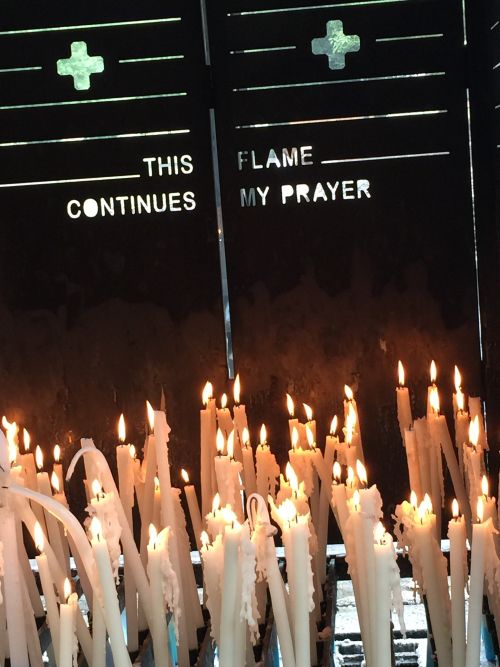 Tags: lourdes, song of bernadette