Well I learn something new everyday!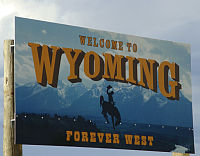 To think we kinda all know of Laramie Wyoming. But at a population of 27,000, it's about half the size of Poway, and who has heard of Poway?  We hit it on the perfect afternoon, we were told.
The 24 hr. average for wind is 12 miles an hour, 24/7/365! It is known as THE windy city. It is named after trapper La Ramie!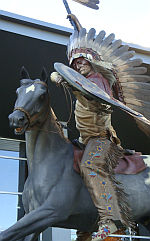 Lots of grassy plains, cows, and mosquitoes!!! I didn't even think to bring something for bugs on this trip!
We are staying at a Ramada Inn, can you spell dump? It is the first place I have ever opened the bedding to check for bed bugs, and maybe I'll skip the morning shower?