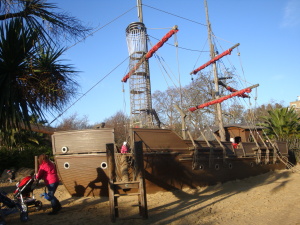 I thought I would honor Princess Diana while in London by seeking out her memorials, if there were any.
I know that on the Spencer family estate she is buried on an island in a small lake, but what about here in town? We were lead to Kensington Gardens where there is a memorial playground with a large pirate ship to climb on in the middle.
Then at another end of this large park there is the "fountain" in her honor. This looks like a big circular drainage ditch. It is even with the ground and percolates as it circumnavigates the area.
I guess I expected more but the next generation has moved on to Princess Kate.
I remember where I was when I heard the news that she had died; do you?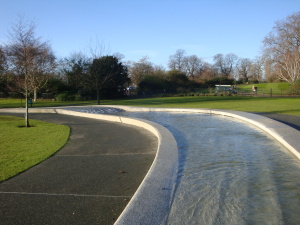 Tags: kensington gardens, london, princess diana, princess kate