Well, like so many things in life, it's not about what you did or saw but the people that you met along the way.
Our awesome 10 day cruise was a joy and a delight. We were pampered and over-fed, entertained, surprised, and educated.
The crew from the captain on down ran a tight ship but made sure to learn our names and something about us; starting with the waiter who knew we didn't like coffee and brought us tea each morning, to the cabin steward who tidied around us when we were ill, to the teen choir that came on board to serenade us , and the the zany crew who found time after a long day to put on their own talent show.
My photo album from this trip will show many friends for a time, who experienced it all along with us. but for now, here's the crew of the 'River Harmony'.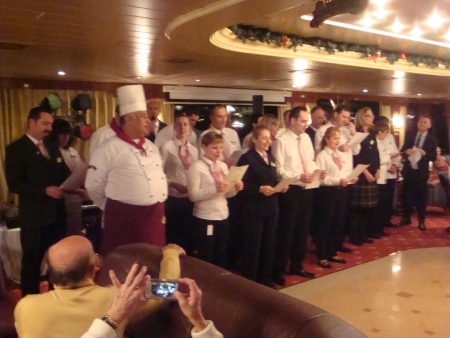 Tags: christmas markets