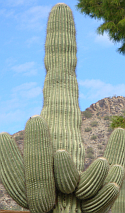 We started this year of travel in April after all the cancer stuff was over; it was like a New Year's celebration to head to Phoenix on our way to Colorado. One of the first photos I included in my blog was a saguaro cactus (they look like people to me), and here I am back in Arizona finishing up 2012's travels.
It's been totally awesome to think back at our time with Focus on Family, a European riverboat cruise, England friends and memories, family reunion on the Jersey shore. Disneyworld and Daytona, a retirement celebration, forever friends, DC Marathon, Hurricane Sandy, voting absentee on the road, a noreaster, humidity, wind, rain, snow, icicle-cold, and desert hot!
While at the family reunion at the shore, we fondly remembered cousin Sandy, who lost her cancer battle.I am so glad we had gotten closer over the last couple years. It seems like she might have had her hand in protecting her family's beach house when her namesake hurricane came through and didn't do any harm.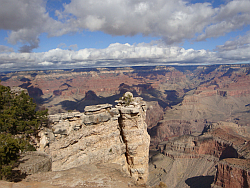 And while visiting Barnoldswick, England, we joined friends still mourning the death of my special friend Gail Usher. Some of her ashes are hidden in a crevice on the south side of the Grand Canyon because this was a special spot for her! We end our travels by way of this majestic natural wonder to be near and reflect on the gift of her friendship.
This journey, all of 2012, has shown us the glory of God in the sights, sounds, and tastes we have experienced, but most of all the people. It's always good to come home, but if your heart is with God then it ALL feels like home.
Blessings
Tags: barnoldswick, daytona, disneyworld, focus on the family, gail, hurricane sandy, marathon, sandy mackey