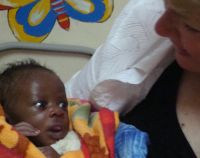 We spent some of Sunday afternoon at the Crisis Orphanage; where babies are brought that either have lost parents, or a parent can't take care of them just yet.
I have a one month old in my arms, and 2 1/2 year old Blackstone took to Steve.  Blackstone was undercared for as an infant and is way behind in developement.  He is just trying to walk, is not verbal, but can sure smile!
We took plastic pants and will return with some blankets, because when a child gets a home, they send them with a blanket!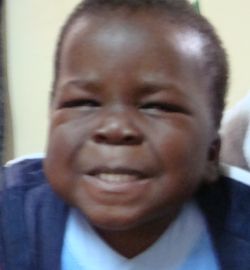 Tags: blackstone, crisis orphanage, lilongwe, steve