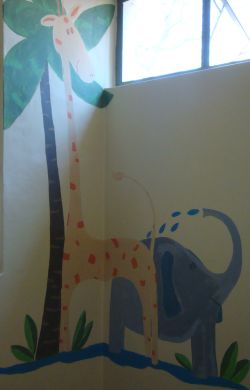 New week! And we start in the room where the youngsters are seen,weighed and measured.
In the corner above their toy box, we painted a happy giraffe and a playful elephant. Not great art, but kid friendly.  We then started and nearly finished Noah's Ark.
All this while working around about 50 patients.  We were great entertainment, especially me perched atop the ladder.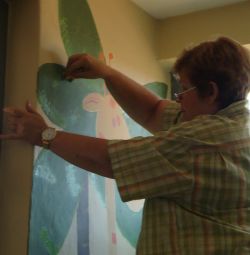 Tags: lilongwe, noah's ark, takambe youth center