What a paradise!! This island in the middle of Lake Maggiore is such a garden of Eden. Many go to Lake Como (because of Clooney and Hollywood) but WOW these beautiful islands are amazing and nearby to our current base in Pavia.  
Everything is  in bloom, including the peacocks. AND, if you are related to the Borromeo family (who have owned this area forover 400 years) you can still live there.
We had such a beautiful day, photos do not to it justice!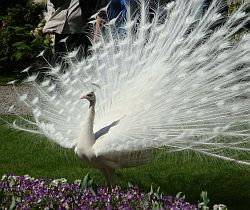 Tags: borromeo, eden, george clooney, hollywood, lake como, lake maggiore, pavia